Source: www.malaya.com.ph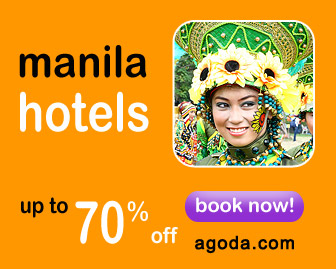 THE Philippines' largest national flag carrier, Cebu Pacific Air (CEB), recently signed an enterprise agreement with Microsoft Philippines, the local subsidiary of the world's leading software manufacturer, to implement a host of Microsoft solutions meant to empower the organization with the right tools and infrastructure to drive the business forward.
The Enterprise Agreement is part of Microsoft's Volume Licensing program for organizations, which provides businesses with a simple, cost-effective way to license the necessary software and create a sufficient infrastructure designed to drive user productivity and influence business growth.
Through the Enterprise Agreement, CEB will deploy Microsoft Windows 7, Microsoft Office 2010 and Microsoft Lync Server 2010 in its IT infrastructure through the help of its implementing partner, Shellsoft Technology Solutions.
"Cebu Pacific is dedicated to providing timely, fun, and high-quality air transportation to all travelers to and within the Philippines. We need a reliable IT infrastructure that will help streamline our operations and enhance our service to our customers," said Mayet Basa, CEB Director for Information Systems Division.
"We are delighted to have earned the trust of Cebu Pacific as evident in this Enterprise Agreement," said John Bessey, Managing Director, Microsoft Philippines.
"Becoming a part of this program means making significant investments in IT and we are fully committed to ensuring that Cebu Pacific gets the most out of our products to help enhance its business operations and services to its customers."
CEB engaged Shellsoft Technology Corporation, a Microsoft partner specializing in providing solutions and services, to build a secure and well-managed infrastructure with the deployment of Windows 7, Microsoft Office 2010, and Microsoft Lync Server 2010.
With Windows 7 as its operating system, CEB can take advantage of a simplified and enhanced PC experience, offering a streamlined user interface as well as significant new features and shortcuts that make everyday tasks easier to accomplish.
Windows 7 also offers an integrated user experience through other products such as the latest version of Microsoft's productivity suite, Microsoft Office 2010. It will allow CEB's employees to be in control of their work, especially with Microsoft Office Web Apps, which allow the saving of Word, Excel, Powerpoint and OneNote files online, further letting them access, view and edit from virtually anywhere.
Furthermore, CEB can now experience a more efficient working environment and break free from the constraints of time and place with Lync, a single platform that integrates instant messaging, presence, audio, video and web conferencing and voice to provide the best communication tools within the organization. Lync brings about a holistic end-user experience across the PC, phone and Web, giving employees liberty to choose to connect with colleagues using any device.
"With Microsoft's Enterprise Agreement, Cebu Pacific Air is now poised to take on greater heights in terms of growth and better services to its customers," said Bessey. "We are excited to take on this endeavor in a joint effort to push for progress and productivity while reducing costs and maximizing investments."
Search Hotels & Prices
Be the first to know. Sign-up for FREE!
Share