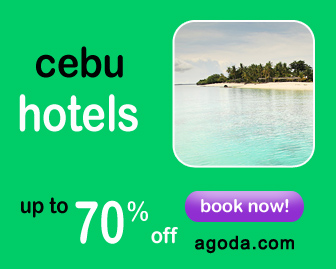 Cebu Pacific (CEB) launches its first online game to promote the many ways guests can pay for their flight bookings. The game gives all players in the difficult level a chance to win a round-trip CEB ticket to any domestic destination.
High score entries can be registered until October 21, 2010, 6pm.
By going to http://game.cebupacificair.com, guests can help Ceb, the CEB mascot, catch different icons showing the airline's payment centers. These icons show reservation hotline or phone banking, mobile phone banking, Internet banking, Bancnet online and ATM.
Guests can also catch icons showing over-the-counter transactions in Banco de Oro, Robinsons Savings Bank and Metrobank.
The guest with the highest score can win one round-trip ticket to any CEB domestic destination. CEB has the most extensive network in the country with 33 domestic destinations including Boracay (Caticlan), Coron (Busuanga), Siargao, Cebu and Bohol (Tagbilaran).
Those with the second and third highest scores will receive gift items from partner brands.
"This game is meant to promote our payment center option, which is useful for those who wish to book through the website but do not have credit cards," said CEB VP for Marketing and Distribution Candice Iyog.
"Our payment centers make it easy for guests to pay for their CEB flight bookings. They can use their bank's websites any time of the day, or go to the nearest bank to pay over-the-counter even without a bank account. We encourage everyone to explore the most convenient option when booking Cebu Pacific's low-fare, great-value flights," she added.
Iyog said that the payment center process is simple. First, book preferred flight schedules to chosen destinations via www.cebupacificair.com. Upon reaching the payment page, choose from any of the possible payment centers, which include Robinsons Bank, Banco de Oro, Metrobank and other Bancnet and Megalink members.
Next, the website will show a 14-digit reference number and the total amount to be paid. This can be finalized by going to the nearest payment center, presenting the 14-digit reference number, and getting the transaction number. The confirmed itinerary will then be sent to the guest's email address or mobile phone number the next day.
The complete list of partner banks can be found at www.cebupacificair.com.
Source: cebupacificair.com
Search Hotels & Prices
Be the first to know. Sign-up for FREE!
Share