Source: www.cebupacificair.com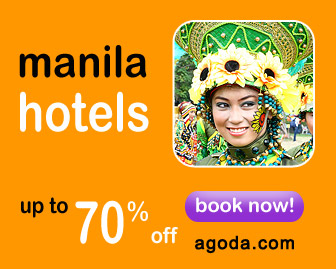 The Philippines' largest national flag carrier, Cebu Pacific (CEB) begins its Zamboanga – Tawi-Tawi – Zamboanga service today with the maiden Airbus A319 flight taking off Zamboanga at 6:25am, and arriving in Tawi-Tawi at 7:25am.
Daily flights from Tawi-Tawi to Zamboanga are scheduled to depart at 7:55am and arrive in Zamboanga at 8:55am. The lowest year-round fare for this route is P599.
"CEB offers the lowest fare between Zamboanga and Tawi-Tawi, its 50th destination. We are very optimistic about our Zamboanga operations, especially since this is our fourth route from this commercial center in Western Mindanao. We can see that the market for Cebu Pacific flights can really be stimulated by our trademark low fares," said CEB VP for Marketing and Distribution Candice Iyog.
Aside from Tawi-Tawi, CEB operates direct flights from Zamboanga to Manila, Cebu and Davao for the lowest year-round fares of P1,499, P1,099 and P1,499 respectively.
"Our low-cost carrier model offers high-quality and low-cost travel to anyone who wishes to reach these two key cities in the soonest possible time. We offer one-hour flights with fares that are comparable to ferries. This allows us to remain true to our goal of providing more opportunities for every Juan to fly," she added.
Representatives from the local government and community stakeholders sent off CEB's first passengers from Zamboanga to Tawi-Tawi today.
This afternoon, CEB also launches its Airbus A319 service from Cagayan de Oro to Iloilo. This is the airline's 77th route.
For bookings and inquiries, guests can go to www.cebupacificair.com or call the reservation hotlines (02) 7020-888 or (032) 230-8888. The latest seat sales and promos can also be found on CEB's official Twitter and Facebook pages.
CEB currently operates 10 Airbus A319, 17 Airbus A320 and 8 ATR-72 500 aircraft. By the end of 2011, CEB will be operating a fleet of 37 aircraft – with an average age of less than 3.5 years – one of the most modern aircraft fleets in the world. Between 2012 and 2021, Cebu Pacific will take delivery of 23 Airbus A320 and 30 Airbus A321neo aircraft orders, and 2 Airbus A320 aircraft on operating lease agreements.
Search Hotels & Prices
Be the first to know. Sign-up for FREE!
Share