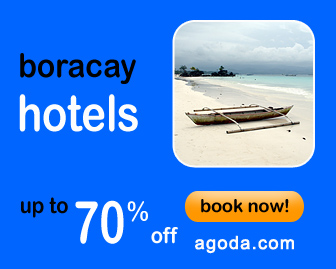 Largest IPO in the Philippines (in US$ terms)
The Philippines' largest national carrier, Cebu Pacific (CEB) raised PhP23.3 billion (equivalent to US$539 million) prior to exercise of the over allotment option from its initial public offering (IPO) today, making it the largest international low-cost carrier (LCC) IPO offered globally to date.
According to Bloomberg data, the other LCCs with notable IPOs are Southwest Airlines (USD 7.15 million), RyanAir (USD 159.60 million), and Asian LCCs', Air Asia (USD 220.316 million), and more recently, Tiger Airways (USD 175.939 million).
CEB sold 186.6 million shares, or 30.4 percent of total outstanding shares, to investors here and abroad, priced at PhP125 per share. This IPO is the largest ever conducted in the Philippines in US dollar terms.
The airline achieved 29.4% revenue growth in the 1st half of 2010, performing better than other low-cost carriers in Asia, namely AirAsia and Tiger Airways . The airline also has a higher load factor of 85.4%, better on-time performance of 89.4% , and higher net income margin of 21.2% compared to the other two.
The primary proceeds will be used for aircraft acquisition. By 2014, the airline will have taken delivery of 22 brand-new Airbus A320 aircraft, and operate one of the largest Airbus aircraft fleet in Southeast Asia.
From its inception in 1996, CEB has focused on expanding its market base by making flying affordable and fun. Its major turning point was in late 2005 when it fully adopted the LCC business model. The airline became the largest domestic carrier in 2007 and the largest national flag carrier for the six months ended 2010 in terms of passengers carried locally and abroad.
Asia's third-largest low-cost carrier, CEB operates from four hubs (Manila, Cebu, Clark and Davao) using the youngest aircraft fleet in the Philippines. It flies to 33 domestic and 16 international destinations.
This press release is not an offer of securities for sale in the United States. The securities of Cebu Air, Inc. have not been and will not be registered under the U.S. Securities Act of 1933 and may not be offered or sold in the United States absent registration or exemption from registration under the U.S. Securities Act. There will be no public offering in the United States.
Source: cebupacificair.com
Search Hotels & Prices
Be the first to know. Sign-up for FREE!
Share