Source: www.cebupacificair.com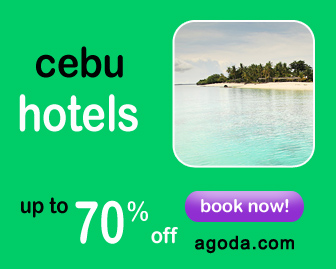 LONDON, July 9, 2012 — Cebu Pacific (PSE:CEB) Chief Executive Officer and President Lance Gokongwei was recognized at the annual Airline Strategy Awards 2012, held in London last Sunday, "for leading Cebu Pacific to become the largest and most profitable domestic carrier in the Philippines… while positioning it for future international leadership."
The Airline Strategy awards, hosted by Flightglobal publication, Airline Business, started in 2002. The event recognizes the airline industry's best in leadership, marketing, and innovation. Gokongwei was nominated among other low cost carrier leaders worldwide.
Previous Airline Strategy awardees in the Low Cost Leadership category include Ryanair's CEO Michael O'Leary, Jetstar's Alan Joyce, and Air Asia's Tony Fernandes.
"The airline industry is prone to constant threats – be they economic, political or operational – and only those carriers exhibiting strong leadership will be equipped to prosper.
The Airline Strategy Awards, which are now in their second decade, have consistently recognised the high achievers in boardroom leadership – a quality shared by all this year's winners," said Max Kingsley-Jones, editor of Airline Business.
"We are very happy to be recognized as an industry leader. Cebu Pacific's growth has been possible through our guests' support throughout the years, and the dedication of the Cebu Pacific team to a shared of vision of providing every Juan the chance to fly," said Lance Gokongwei, CEB President and CEO.
Earlier this year, Cebu Pacific announced that it will be operating long haul flights in the 3rd quarter of 2013, with the addition of Airbus A330 aircraft to its fleet. The aircraft will allow the airline to offer its services to markets within the 11-hour flying range of the Airbus A330.
"Next year, we will further reinforce our commitment to that vision. Cebu Pacific will launch long haul services in the second half of 2013. We look forward to be of service to more travellers, not just in the ASEAN, but possibly in other markets including the Middle East, Australia, Oceania, parts of Europe and the US," added Gokongwei.
CEB currently operates 10 Airbus A319, 20 Airbus A320 and 8 ATR-72 500 aircraft. Its fleet of 38 aircraft – with an average age of 3.6 years – is the largest aircraft fleet in the Philippines. Between 2012 and 2021, Cebu Pacific will take delivery of 22 more Airbus A320 and 30 Airbus A321neo aircraft orders.
Notes:
• For the full citations on each category, visit: www.strategyawards.com
• The winners are selected by an independent panel of industry experts. For the full list, visit www.strategyawards.com
• The awards are sponsored by some of the industry's leading suppliers: CFM International, Dallas/Fort Worth International Airport, Mitsubishi Regional Jet, Sabre Airline Solutions, SITA and Tampa International Airport.
About Cebu Air Inc. (PSE: CEB)
Cebu Air Inc. is the largest carrier in the Philippine air transportation industry, offering its low-cost services to more destinations and routes with higher flight frequency within the Philippines than any other airline.In its 16th year of operations, CEB had flown over 60 million passengers.
It provides access to the most extensive network in the Philippines, with 32 domestic and 19 international destinations including Beijing, Osaka, Shanghai, Seoul, Jakarta, Singapore and Hong Kong.
For more information, go to www.cebupacificair.com.
About Airline Business
Airline Business is the leading monthly title for airline boardrooms worldwide. It is part of Flightglobal, and a sister publication of Flight International, Flightglobal Pro and flightglobal.com. It has been published for more than 25 years covering the strategic and business issues of the day in the air transport industry. It has editorial offices in London, Washington DC and Singapore.
About Spencer Stuart
Spencer Stuart is one of the world's leading executive search consulting firms. Privately held since 1956, Spencer Stuart applies its extensive knowledge of industries, functions and talent to advise select clients ― ranging from major multinationals to emerging companies to non-profit organisations ― and address their leadership requirements.
Through 51 offices in 27 countries and a broad range of practice groups, Spencer Stuart consultants focus on senior-level executive search, board director appointments, succession planning and in-depth senior executive management assessments. The firm's Aviation, Aerospace & Defense Practice serves the needs of airline, aerospace, airport, and related aviation sector clients around the globe.
For more information on Spencer Stuart, please visit www.spencerstuart.com
Contact
Michelle Pestano – Fojas
Corporate Communications Manager
Cebu Pacific Air
mp.pestano@cebupacificair.com
Max Kingsley-Jones,
Editor at Airline Business: +44 208 652 3825 / max.kingsley.jones@flightglobal.com
Search Hotels & Prices
Be the first to know. Sign-up for FREE!
Share