Source: www.cebupacificair.com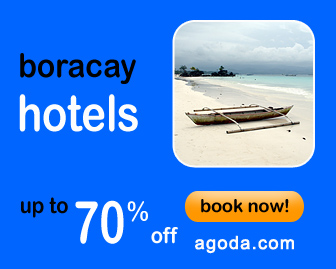 Offers Hong Kong, Singapore, Ozamiz, Cagayan de Oro, Davao on seat sale
The Philippines' largest national flag carrier, Cebu Pacific (PSE:CEB) offers a seat sale to 20 domestic and international routes for as low as P288 from August 26 to 28, 2011 or until seats last. This is for travel from October 1 to December 31, 2011.
"We encourage passengers to take this opportunity to book CEB's trademark low fares for the Christmas break. CEB offers seat sale fares to Hong Kong, Singapore and other key domestic routes for travel until December 31, which will be peak travel period in the Philippines," said CEB VP for Marketing and Distribution Candice Iyog.
Passengers can go abroad for the holidays with P888 seats from Cebu to Hong Kong, and P1,299 seats from Manila, Cebu and Clark to Singapore, and from Manila to Ho Cho Minh and Kota Kinabalu.
CEB operates the most routes and flights to Hong Kong and Singapore, offering direct access to passengers from Manila, Cebu and Clark.
Also up for grabs are: P288 seats from Cagayan de Oro to Davao, as well as P488 seats from Zamboanga to Cebu and Tawi-Tawi; from Cagayan de Oro to Iloilo and Cebu; and from Davao to Zamboanga and Iloilo.
Meanwhile, passengers can buy P688 seats from Manila to Ozamiz and Zamboanga, and from Cebu to General Santos. P888 seats are also available from Manila to General Santos, Davao and Dipolog.
Seat sale fares are also available from Manila to Cagayan de Oro at P488 for travel from October 1 to November 30, 2011.
Passengers with check-in luggage may avail of prepaid baggage allowance, for travel savings as much as 63% on domestic and 72% on international flights. The seat sale fare is exclusive of government tax and fuel surcharge.
For bookings and inquiries, guests can go to www.cebupacificair.com or http://funtours.cebupacificair.com (for Fun Tours packages), or call the reservation hotlines (02) 7020-888 or (032) 230-8888. The latest seat sales and promos can also be found on CEB's official Twitter and Facebook pages.
CEB currently operates 10 Airbus A319, 15 Airbus A320 and 8 ATR-72 500 aircraft. By the end of 2011, CEB will be operating a fleet of 37 aircraft – with an average age of less than 3.5 years – one of the most modern aircraft fleets in the world. Between 2012 and 2021, Cebu Pacific will take delivery of 23 Airbus A320 and 30 Airbus A321neo aircraft orders, and 2 Airbus A320 aircraft on operating lease agreements.
Search Hotels & Prices
Be the first to know. Sign-up for FREE!
Share