Source: www.cebupacificair.com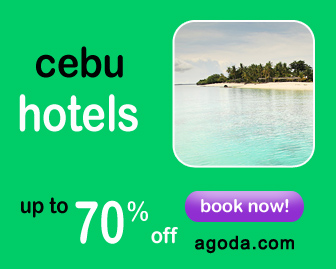 Lite Fares as low as PHP688
The Philippines' largest national flag carrier, Cebu Pacific (PSE:CEB) slashes fares to South Korea and Kota Kinabalu from June 29 to July 1, 2011 or until seats last.
For travel from August 1 to December 31, 2011, passengers can buy discounted seats from Manila to Kota Kinabalu at PHP499 or MYR 40. Reduced fares of PHP 2099 or KRW98000 from Manila or Cebu to Busan or Incheon, Korea are valid for travel from September 1 to November 30, 2011.
"CEB encourages guests to enjoy traveling during the lean months of October until December to enjoy the best deals in hotel accommodations, tours and the trademark low fares that Cebu Pacific offers," said CEB VP for Marketing and Distribution Candice Iyog.
The airline flies from Manila to Kota Kinabalu six times weekly, to Incheon twice weekly and Busan four times weekly.
"This seat sale offers Kota Kinabalu's sandy beaches, tropical rain forests and virgin coral reefs for CEB's adventurous guests. More laid back travelers can visit Busan and Incheon to bask in cultural tours, traditional festivals, or take a stroll along Insadong art street in Incheon," added Iyog.
For bookings and inquiries, guests can visit www.cebupacificair.com or for Fun Tours packages go to http://funtours.cebupacificair.com. Guests may also call the reservation hotlines (02) 7020-888 or (032) 230-8888. The latest seat sales and promos can also be found on CEB's official Twitter and Facebook pages.
Iyog also encouraged guests without credit cards to book online and pay through CEB partner banks and payment centers. "Travelers can also select seats in advance and avail of CEB's web check-in service for their travel convenience," Iyog said.
CEB currently operates 10 Airbus A319, 15 Airbus A320 and 8 ATR-72 500 aircraft. By the end of 2011, CEB will be operating a fleet of 37 aircraft – with an average age of less than 3.5 years – one of the most modern aircraft fleets in the world. Between 2012 and 2021, Cebu Pacific will take an additional 23 Airbus A320 and 30 Airbus A321neo aircraft.
Search Hotels & Prices
Be the first to know. Sign-up for FREE!
Share