Source: www.cebupacificair.com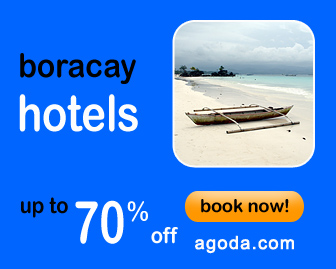 Promotes CEB booth in 18th Travel Tour Expo
The Philippines' largest national flag carrier, Cebu Pacific (PSE:CEB) joins the 18th Travel Tour Expo at the SMX Convention Center in Pasay City, and offers a 50% off system-wide seat sale from February 18-20, 2011 or until seats last.
CEB is making available over 1.2 million seats in the 50% off seat sale, which is for travel from June 1-December 31, 2011. This is the largest number of seats the airline has ever offered in a single seat sale.
One of the Philippines' major travel fairs, the TravelTour Expo from February 18 to 20, 2011 is expected to attract more than 80,000 visitors from around the country. It is organized by the Philippine Travel Agencies Association's (PTAA), with the Department of Tourism.
CEB's 50% off seat sale is applicable to the airline's 33 domestic destinations. This includes its flights to Boracay (Caticlan), Kalibo, Coron (Busuanga), Tagbilaran (Bohol), Puerto Princesa, Cebu, Laoag, Zamboanga, Legazpi, Bacolod, Iloilo and Ozamiz.
Promo seats up for grabs also include CEB's 16 international destinations, namely Beijing, Brunei, Taipei, Kota Kinabalu, Kuala Lumpur, Shanghai, Taipei, Guangzhou, Osaka, Jakarta, Macau and Bangkok (from Manila and Clark), Incheon and Pusan (from Manila and Cebu), and Singapore and Hong Kong (from Manila, Cebu and Clark).
"Passengers can check out Cebu Pacific's booth at the TravelTour Expo for the lowest possible fares. We have been awarded as the expo's most popular booth in the past, and we want to continue offering great deals in our booth during this event," said CEB VP for Marketing and Distribution Candice Iyog.
"This seat sale is also available through the www.cebupacificair.com or the reservation hotlines (02) 7020-888 or (032) 230-8888. We hope guests can take advantage of CEB's trademark low fares and book early," she added.
She also encouraged guests without credit cards to book online and pay through CEB partner banks and payment centers. "Travelers can also select seats in advance and avail of CEB's web check-in service for their travel convenience," Iyog said.
CEB currently operates the youngest aircraft fleet in the Philippines with 10 Airbus A319, 15 Airbus A320 and 8 ATR-72 500 aircraft. By the end of 2011, CEB will be operating a fleet of 37 aircraft – with an average age of less than 2.5 years – one of the most modern aircraft fleets in the world. Between 2012 and 2014, Cebu Pacific will take an additional 16 Airbus A320 aircraft.
Search Hotels & Prices
Be the first to know. Sign-up for FREE!
Share