Source: www.cebupacificair.com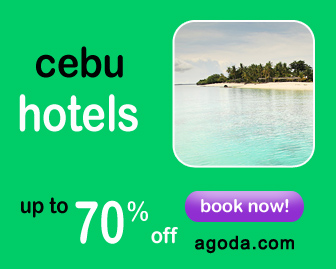 Draws tourists from Brunei, Indonesia and Japan with international seat sale
The Philippines' largest national flag carrier, Cebu Pacific (PSE:CEB) announced a seat sale from Manila and Cebu to popular tourist destinations in the Philippines such as Boracay (Caticlan), Siargao, Bohol, and Palawan from May 26 to 29, 2011 or until seats last. This is for travel from July 1- September 30, 2011.
Passengers can buy P555 seats from Manila to Kalibo or Tacloban, and from Cebu to Clark or Siargao. They can also avail of P777 seats from Manila to Dumaguete, Puerto Princesa, or Tagbilaran, as well as from Cebu to Puerto Princesa.
Flights from Manila and Cebu to popular beach destination Boracay (Caticlan) are also on sale for P888.
"To further boost tourism to the country, CEB is also holding a seat sale to and from Japan, Indonesia and Brunei. We hope both local and foreign travelers can avail of this seat sale and book their flights in advance," said CEB VP for Marketing and Distribution Candice Iyog.
Those coming from Brunei can buy P1,499 seats to Manila, while those coming from Jakarta and Osaka can avail of P2,999 seats to Manila.
"We encourage everyone to enjoy the most popular Philippine destinations on CEB's low fares. The airline offers the most extensive route network within the Philippines, and to the ASEAN region," she added.
Guests who don't have credit cards may also book online and conveniently pay through CEB partner banks and payment centers. Upon booking online, travelers can also select seats in advance and avail of CEB's web check-in service for a faster check-in process.
For bookings and inquiries, guests can go to www.cebupacificair.com or http://funtours.cebupacificair.com (for Fun Tours packages), or call the reservation hotlines (02) 7020-888 or (032) 230-8888. The latest seat sales and promos can also be found on CEB's official Twitter and Facebook pages.
CEB currently operates 10 Airbus A319, 15 Airbus A320 and 8 ATR-72 500 aircraft. By the end of 2011, CEB will be operating a fleet of 37 aircraft – with an average age of less than 3.5 years – one of the most modern aircraft fleets in the world. Between 2012 and 2014, Cebu Pacific will take an additional 16 Airbus A320 aircraft.
Search Hotels & Prices
Be the first to know. Sign-up for FREE!
Share